About Rebecca James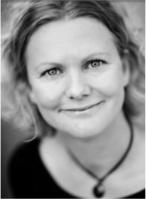 Rebecca James was born in Sydney and spent her twenties teaching English in Indonesia and Japan. She currently lives in Armidale, Australia, with her partner and their four sons.
You can visit Rebecca online athttp://www.rebeccajamesbooks.com/.
Enjoying the Sad
On reading my book, Beautiful Malice, several people have asked me why I wanted to write something so sad. Why would you want to even think about, let alone write about, such morbid stuff? And when asked such a question I always confidently answer:
'Ah…oh…um. I don't know?'
As much as I've pondered and wondered and strained my brain to work out why I enjoy writing about sad stuff I can't come up with anything better than I like things that move me. Some of my favourite books have made me howl. I love nothing better than curling up on the sofa with a movie and a box of tissues. Lots of my favourite songs make my eyes well up – and I play them over and over and over.
I don't think I'm some kind of freaky masochist. Lots of us enjoy a good weep. But I do wonder why. Psychologically healthy people don't welcome real tragedy into their lives. We don't usually want to cry about real life, because when we cry about real life we feel bad, deep-down-inside bad, through-to-the-bones bad. It's not the same when we cry in response to a book or a movie. What exactly is it about fictional situations that make a good wallow so strangely enjoyable?
I even used Google to try and find an answer. (I Google everything, everything!) One article I found suggested that we like movies and books that make us cry because it helps to release some of the repressed pain that is already there within us — reading and watching as catharsis. A certain blog I happened upon suggested that sad movies and books allow us to imagine our own worst fears, face them, cry a little, and move safely back into our comfortable reality without being truly hurt.
Both ideas seem feasible to me — and I reckon the real answer would involve a mish-mash of both plus a whole lot of other stuff that I haven't even covered. The truth is that I don't really care enough to investigate further because the important thing to me is that when I cry over a book or a movie or a song, it means I care enough about the characters or situation to have an emotional response. And that, to me, means that the book or movie or song works as a piece of art.
I'm not a cruel person but I have to admit that when people tell me that my book made them cry it always makes me smile.
About Beautiful Malice
An international sensation that The Wall Street Journal called a "publishing phenomenon," this layered, poignant, and chilling novel of psychological suspense is the year's most stunning American fiction debut. From its wrenching opening to its shocking climax, Beautiful Malice unfolds a haunting story in which people, motives, and circumstances are never what they seem.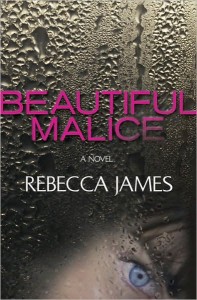 Who is Katherine Patterson? It is a question she hopes no one can answer. To erase her past, Katherine has moved to a new city, enrolled in a new school, and even changed her name. She's done the next best thing to disappearing altogether. Now, wary and alone, she seeks nothing more than anonymity. What she finds instead is the last thing she expected: a friend.
Even more unlikely, Katherine's new friend is the most popular and magnetic girl in school. Extroverted, gorgeous, flirtatious, and unpredictable, she is everything that Katherine is not and doesn't want to be: the center of attention. Yet Alice's enthusiasm is infectious, her candor sometimes unsettling, and Katherine, in spite of her guarded caution, finds herself drawn into Alice's private circle.
But Alice has secrets, too—darker than anyone can begin to imagine. And when she lets her guard down at last, Katherine discovers the darkest of them all. For there will be no escaping the past for Katherine Patterson—only a descent into a trap far more sinister . . . and infinitely more seductive.