About Shobhan Bantwal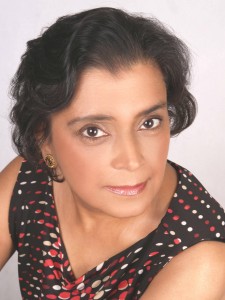 Shobhan Bantwal calls her writing "Bollywood in a Book," romantic, colorful, action-packed tales, rich with elements of Indian culture. Born and raised in India and now an American citizen, Shobhan had an arranged marriage and writes about that topic and other controversial social topics unique to India. THE UNEXPECTED SON is her fourth book.
Shobhan's articles and short stories have appeared in a variety of publications including The Writer magazine, Romantic Times, India Abroad, Little India, U.S. 1, India Currents, and New Woman. Her short stories have won honors and awards in fiction contests sponsored by Writer's Digest, New York Stories and New Woman magazines. To read her stories, articles, favorite recipes, and more, go to her website: www.shobhanbantwal.com
MY REVIEW
When I first heard the premise of this book I thought that it sounded like a very interesting tale. And, Ms. Bantwal surely didn't disappoint. With characters rich in culture and depth I was immediately drawn into this story of love, deceit, betrayal and forgiveness.
Vinita is a girl with many hopes and dreams. More serious than many girls her age she decides to focus on school and forgo fun. That is until Som Kori enters the picture. She falls for him, and falls hard. He isn't the type of guy she would normally "fall" for, but his sweet talk and attention finally wear her down. They date and things seem to be going well, that is until she winds up pregnant. Som wants nothing to do with a baby, and offers to help her "take care of it" but Vinita is adamant about keeping her child. She doesn't have much support and her life is in ruins but things are about to get worse. Her child is born – a son- and he is stillborn. Vinita is crushed and feels like her life is over.
After time she meets a new man whom she weds. She has a wonderful life. But this secret eats at her every day, she has never let her husband know about her stillborn child because of the shame she feels. But, that changes one day when a letter arrives – a letter from her family. Inside the letter are words that will bring down her world in a way she can't even imagine – a son, in desperate need of help. A son she thought had been born dead, but who now fights for his life.
Now she has to deal with her husband, a man she loves but now knows her secret. She must deal with her family and a brother who helped create the deceit surrounding the birth of her child. And her son, someone she would have given anything to know and now needs her help more than ever.
The writing is exemplary, the story touching in so many ways. A truly excellent tale and one I would highly recommend.
About The Unexpected Son
What happens when a woman who's realized her dreams wakes up to a shocking truth? A mysterious letter turns Vinita Patil's contented American life upside down. It tells an impossible story: she has a grown son in India, a child she was told was stillborn 30 years ago. Now his life may depend on her.
Revealing her secret past to her arranged-marriage husband could mean losing him forever. Nonetheless Vinita is compelled to return to her battle-scarred town in India to meet her hitherto unknown son—perhaps even save his life—and pray for the faith of the family she leaves behind.