About Allan Leverone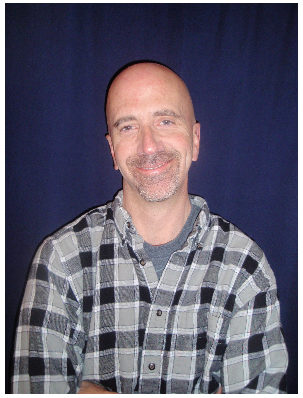 Allan Leverone is a three-time Derringer Award Finalist whose short fiction has been featured in Needle: A Magazine of Noir, Shroud Magazine, Twisted Dreams, Mysterical-E and many other venues, both print and online. His debut thriller, titled FINAL VECTOR, is available February 2011 from Medallion Press. For details, please visit www.allanleverone.com or his blog at www.allanleverone.blogspot.com.
The Interview
Could you please tell us a little about your book?
Nick Jensen's life is falling apart. His wife has been killed in an auto accident under suspicious circumstances after discovering potentially treasonous material on a Pentagon co-worker's computer, and foul play is suspected. In an effort to escape the pain, Nick throws himself into his work as an air traffic controller and is on duty at the ATC facility serving Boston's Logan International Airport when the building is overrun by armed terrorists on the night U.S. President Robert Cartwright is scheduled to fly into Logan.
Nick escapes capture, but with time running out, must use the information uncovered by his murdered wife to stop an assassination plot while outnumbered, unarmed and on the run.
Did something specific happen to prompt you to write this book?
I've always been a fan of the thriller genre, and as a nearly thirty year veteran air traffic controller who loves to write, the combination seems obvious, looking back on it. Final Vector differs from other aviation thrillers, though, in that the majority of those are written from a pilot's perspective.
Air traffic control is an occupation most people find fascinating, and that fact, combined with the heightened concerns regarding terrorism and air travel following 9/11, make Final Vector, I believe, a timely addition to any thriller lover's collection.
Who is your biggest supporter?
Without a doubt, my wife Sue is my biggest supporter, followed closely by my three children. When I told Sue I wanted to write a novel, she was enthusiastic and supportive, helping me carve time out of an already busy schedule, between a full-time job and family life, to write, submit and promote my work. It's not an exaggeration to say I could not have done any of this without the backing of my wife and family.
Your biggest critic?
Definitely myself. My family and friends are extremely supportive, which by definition limits their interest in being critical of my work. That isn't to say they can't be critical, only that it doesn't happen enough. On the other hand, I am extremely critical of my own work, to the point that it is sometimes hard to know when to stop editing and rewriting, and begin submitting.
In the last year have you learned or improved on any skills?
I've never been a good self-promoter. Drawing attention to myself has never been something I have been comfortable with, but in a down economy, with traditional publishing in a state of extreme flux, promoting your own work has never been more important for an author.
I signed my contract for publication of Final Vector just over a year ago, and in the time since have gained invaluable insight, both from other authors and through observation, regarding book promotion and building a brand.
Who has influenced you throughout your career as a writer?
My career is really just getting started, so I don't have much of a history to draw on, but the authors I truly admire are the ones with staying power. People like Lawrence Block, who published his first novel in 1966, and David Morrell, and the late Donald Westlake are three examples of authors who made a living for decades writing crime fiction. I find that not just incredible, but also incredibly inspirational.
What is the most important thing in your life right now?
My family is now and always will be the most important thing in my life. I've been married for twenty-seven years to a woman who truly married down. My wife is the best thing that ever happened to me, and makes me a better person every single day. I have two daughters, 22 and 19, and a son who is seventeen, as well as a four year old granddaughter who keeps me . . . tired. You thought I was going to say "young," didn't you?
What are you currently working on?
I just finished the first draft of a horror/crime novel with a paranormal twist tentatively titled Flicker, and am actively working toward publication on a more traditional thriller I finished late last year titled The Lonely Mile. I'm very excited about both of them.
Do you have any advice for writers or readers?
This isn't advice, exactly, but to readers of my work, I just want to say thank you from the bottom of my heart. Anyone spending their hard-earned cash on my creation, especially in a down economy, has my undying gratitude, and I will never take their support for granted.
To writers, especially aspiring writers, I say, and it seems obvious, but here it is: Keep writing! Learn from the authors you admire, but keep pounding the keyboard. The only way to improve at anything is to do it, a lot, and that is especially true of writing. Quality requires repetition.
What are some of your long term goals?
I want to build a steadily increasing base of readership. That's not to say I wouldn't be loving life if Final Vector became some amazing viral hit, but realistically, it's not easy for an unknown author to gain traction in a crowded and competitive marketplace. My goal is to gain positive reviews and solid sales for Final Vector, and follow that up with better reviews and better sales for Book #2, and so forth.
What do you feel has been your greatest achievement as an author?
Being a three-time Derringer Award Finalist for excellence in short mystery fiction, and coming in third last year for Best Novellette behind two amazing authors, Dave Zeltserman and Toni L.P. Kelner, was an incredible honor and a huge thrill. I also found out that my dark short story, "Dance Hall Drug," has been nominated by the editor of Dark Valentine Magazine, Katherine Tomlinson, for a 2011 Pushcart Prize. The respect of your peers is something that means a lot.
What do you feel sets this book apart from others in the same genre?
Aviation thrillers are relatively rare, and most of the ones in the market are told from the perspective of the pilot. John Nance, real-time airline pilot and television aviation consultant, has written some of the best (and best-selling) ones. Air traffic control thrillers are basically nonexistent, and I've discovered through my career as a controller that it's a subject most people are curious about.
What is the most important lesson you have learned from life so far?
If you want to accomplish something, dreaming about it will not get it done. Hard work is required, but the beauty is that if you love what you're doing, it doesn't feel like work at all.
Is there anything else you would like to share with us?
Yes, I would like to thank you for giving an opportunity to me and authors like me, people the readers may not ever have heard of, to get our names and our work in front of potential readers! You guys rock…
About Final Vector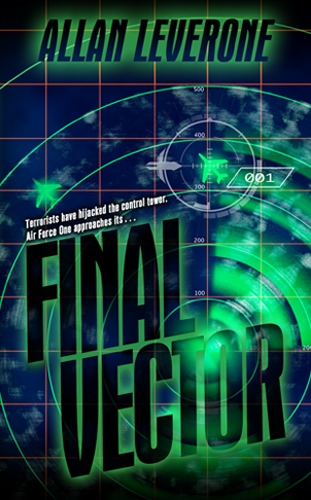 Air traffic controller Nick Jensen's life is in a shambles. His wife Lisa has died following a horrific automobile wreck and the authorities suspect foul play. He finds evidence suggesting Lisa, a Pentagon auditor, had discovered potentially treasonous material on a fellow employee's computer, a man who also winds up dead.
Desperate to escape the pain, Nick throws himself into his work and is on duty at the radar ATC facility serving Boston's Logan Airport on the night U.S. President Robert Cartwright is scheduled to fly into Boston. Armed terrorists storm the facility, killing the security staff and taking Nick's fellow controller hostage as he works.
Nick escapes capture, but with time running out, must use the information from his murdered wife to unravel the terrorists' plot and stop an assassination while outnumbered, unarmed and on the run…