About Bri Clark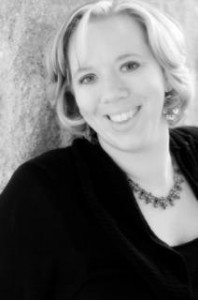 Bri Clark is a real example of redemption and renewal.  Growing penniless in the South, Bri learned street smarts while caring for her brother in a broken home.  She watched her mother work several jobs to care for their small family.  Once her brother could fend for himself, Bri moved on to a series of bad choices including leaving school and living on her own.   Rebelliousness was a strong understatement to describe those formative years.  As a teenager, her wakeup call came from a fight with brass knuckles and a judge that gave her a choice of shaping up or spending time in jail.  She took that opportunity and found a way to moved up from the streets.  She ended up co-owning an extremely successful construction business.  She lived the high life until the real estate crash when she lost everything.  She moved west and found herself living with her husband and 4 kids in a 900 square foot apartment.  She now fills her time, writing, blogging, leading a group of frugal shoppers and sharing her southern culture.  Her unique background gives her writing a raw sensibility.  She understands what it takes to overcome life's obstacles.   She often tells friends, "I can do poor.  I'm good at poor. It's prosperity that I'm not used to."  Bri and her husband Chris live in Boise.  Bri is known as the Belle of Boise for her true southern accent, bold demeanor and hospitable nature.
Bri boasts several positions in the publishing industry. An author, professional reviewer, blogger, and author platform consultant she enjoys all aspects of her career from the creation of story to the branding and marketing needed to make her books successful.
Her latest book is Glazier, a romantic fantasy adventure novel with espionage, genetic powers, underground bases and a ginger beauty with memory issues that take you on a ride that begins in Vermont and comes to a head in Egypt.
You can find out more about Bri at http://briclarkthebelleofboise.blogspot.com/.
Visit her at Twitter at http://twitter.com/#!/Bri_Clark or Facebook athttp://www.facebook.com/#!/TBriClark.
The Interview
Could you please tell us a little about your book?
Glazier is the first in a series about supernatural spies that do what other spies can't. Marie Kincaid has a total loss of memory and depends completely at first on her mentor and partner Henry Tenison. He is not only the only other known Glazier but a large, handsome British spy. Henry has lived his whole life as a selfish scoundrel…but now there is Marie and everything changes.
Your biggest critic?
Aaron Patterson and Chris White, are my biggest critics. As a publisher and friend, Aaron is straight up about his thoughts from my book cover to the jeans I wear. Chris White is a colleague at Stone House and editor as well. He has clear ideas about what he thinks I'm capable of and will not let me fall short.
What cause are you most passionate about and why?
Antibullying for adults as well as children. I think that it's ridiculous behavior. I run a blog where people can submit situations anonymously seeking support and advice. It's called http://breaktheburden.blogspot.com/
What are some of your long term goals?
I approached my writing career like starting a new business. I have a five year plan. It's flexible but concise. You can't measure success if you don't have something to aspire for.
What do you feel is your biggest strength?
I'm a reader. Stories and words are my greatest joy. As a reviewer, author and reader I'm very apt at finding plot holes, flow problems, and character development. I moonlight as a critique partner and acquisitions editor at times.
Biggest weakness?
Grammar, proof/line reading. I'm just plain awful at proofing my own work.
What is your favorite past-time?
Reading. I end everyday reading in some way. Whether it's a critique, acquisitions email or a novel on my kindle for review. I'm always going to love reading.
About Glazier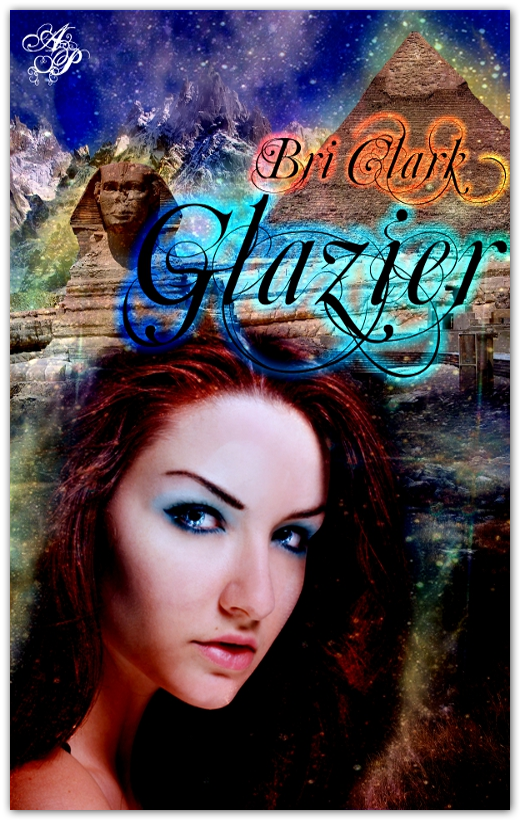 Marie Kincaid is devastated after losing her family in a violent crash…so she runs. One morning, she awakes in an infirmary with total memory loss and a new power: Glazier. The cold frozen mists of Glazier's instincts enable Marie to embark on a new life free of pain but most importantly free of the past. Heightened senses, accelerated strength,speed, and learning abilities make Marie a perfect candidate to be a spy…also a perfect companion for Henry Tenison, the only other known Glazier.
Henry, a loner and proud rogue finds his world upended when his connection to Marie is forged. Unsure of how to progress, he endeavors to keep it strictly professional. As far away missions and romantic surroundings entice him into pursuing his deeper desires, he caves. However, Marie's love changes everything.
Determined to free them both of the spy world and the hold Glazier has over their lives, Henry implements a plot to disappear. However, when things become dangerous in their latest mission and memories of Marie's past surface suggesting another man…will Henry's efforts come too late? If Marie remembers her past, will she still want their future?