About Alicia Singleton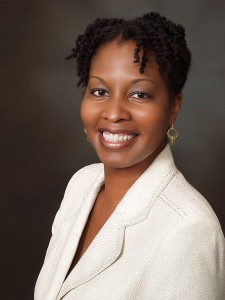 Born and raised in Philadelphia, the Howard University graduate embraced the written word at an early age. She credits this to her loving, older sister whom, while they were youngsters, made the author eat lotion on a regular basis. Realizing the need to sound-out the ingredients on the lotion label, Alicia stopped the lotion-eating practice, but continued to read the labels of the concoctions her sister brought for her to try. This early necessity to read flowered to a passion; hence, a writer was born.
The award winning author resides in Maryland with her wonderful husband and son.  Still an avid reader, label or otherwise, Alicia is hard at work completing her next suspense novel.  Her latest book is the suspense novel, Dark Side of Valor.  Visit Alicia's website atwww.aliciasingleton.com.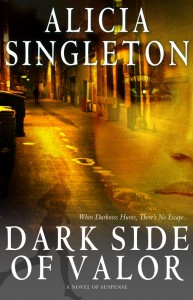 Website | Twitter | Facebook | Library Thing |Goodreads | Amazon | YouTube | LinkedIn | Powell's Books | Simon & Schuster | BooksAMillion l Official Tour Page
The Interview
Could you please tell us a little about your book?
Dark Side of Valor is about a former teen aged runaway, turned child advocate, Lelia Freeman. When she is summoned to Washington to serve on a subcommittee that aids children of a war-torn African nation, she stumbles onto sinister political secrets. She's kidnapped oversees and must depend on a tall, dark handsome stranger to save her life. But he has secrets of his own.
Did something specific happen to prompt you to write this book?
Dark Side of Valor started off being a totally different novel. Initially, I did not choose to write about teen runaways and teen homelessness. The novel was originally about a woman held captive in a foreign country and she needed to escape back to the United States. So, I began to research runaways from foreign lands. Every time I'd type in the search parameters, books, reports and articles popped up about teen runaways and homeless teens. After several hours, I gave up and read one of the articles, then another, then a report, then a life account. After about an hour, I was sitting in front of the library computer blubbering. As I finished reading, I had to write their stories and out of their stories, Lelia Freeman was born.
Who or what is the inspiration behind this book?
The 1.3 million homeless teen and youth on the streets of the United States each day and the 1.6 to 2.8 youth and teens that runaway from home each year. Before I began to do research for Dark Side of Valor, I had no idea theses statistics existed.
What is the most important thing in your life right now?
Spending time with family, not being stressed with drama and finding fulfillment and joy in life.
What are you currently working on?
The working title of my next novel is Returned to Bondage. Research for that suspense has taken me to a South Carolina swamp, a rice plantation where one of Mel Gibson's movies was filmed, on a Civil War naval battle ship, and a graveyard. It was phenomenal! I hope to take readers on a thrill ride they won't soon forget.
What do you feel has been your greatest achievement as an author?
Stick-to-itiveness and faith. After 18 years, I never gave up on my dream of contracting with a major publisher. Dreams become difficult to hold on to if they don't come to fruition in a given time. My dream may have gotten waylaid over the years, but faith and never letting it die brought it to reality.
You know the scenario – you're stuck on an island. What book would you bring with you and why?
The Complete Works of Edgar Allan Poe. He's was a brilliant genius. Although his life was tragic, the gift of his prose is priceless.
What is the most important lesson you have learned from life so far?
Actually, I've learned several. Each is just as important as the other.
• If something is not a life crisis, then it's not a life crisis.
• Being free from drama and toxicity is the best life anyone can live.
• Dreams are placed in your spirit to pursue and achieve.
Is there anything you regret doing/not doing?
Yes, not buying stock in Google and Microsoft when I was younger.
Click here to enter The Dark Side of Valor Contest for chance to win $125 in Visa Gift Cards!
Want to read a page-turning thrill ride?  Pick up a copy of Alicia's award winning suspense novel, Dark Side of Valor.
"A well-paced novel of suspense that veers into romance and ends like a thriller."
Kirkus Reviews
Order Dark Side of Valor today at:
or wherever books are sold.
Visit Alicia's website: www.aliciasingleton.com
Email Alicia at: alicia@aliciasingleton.com
About Dark Side of Valor
Child advocate Lelia Freeman saves children for a living. As the director of ChildSafe Shelters, she ventures to abandoned squats and crackhouses to rescue teens from the hellish streets of Los Angeles. When she is summoned to Washington to serve on a committee that aids the children of a war-torn African nation, Lelia is kidnapped and becomes a political pawn in a sinister conspiracy. Oceans away from everything she knows, she must trust a mercenary to save her life, or die in the clutches of a psychopath.
Hunting, combat and staying alive are Elijah Dune's specialties. Vengeance is his passion. Haunted by past demons, he's travels to the Motherland to collect a debt. A debt that demands one payment. Death.
Caught in the crosshairs of a madman, Lelia and Elijah must survive the jungles of Zaire and the horrors of their pasts or be forever consumed by the DARK SIDE OF VALOR.