About Jessica Chambers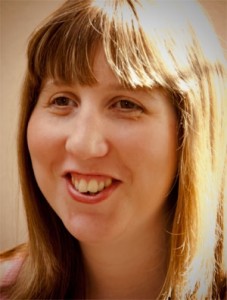 Jessica Chambers has been inventing stories even before she was old enough to hold a pen. She has a passion for writing contemporary novels packed with emotion, complex relationships and often a touch of mystery.
Visually impaired from birth, Jessica currently lives with her family and Staffordshire bull terrier in the English town of Windsor. In addition to devouring fiction of all genres, she loves watching TV quiz shows and admits to being extremely competitive when it comes to a game of Trivial Pursuit.
Her latest book is Dark is the Sky.
You can visit her website at www.jessicachambers.co.uk.
Website | Blog | Twitter | Facebook | Amazon | Amazon Kindle Store | Barnes & Noble |Official Tour Page 
The Interview
Jessica, could you please tell us a little about your book, Dark is the Sky?
Think of it as women's fiction with an edge, blending emotion, complex relationships and mystery. Twelve years after tragedy tore their family apart, the Camerons are reuniting for the first time since that fateful day. They hope that they will at last be able to put the past behind them and lay their ghosts to rest, but of course, nothing is ever that simple! Some wounds run too deep to heal, and some secrets are too destructive to remain hidden. As the web of hostility and deceit begins to unravel, and the truth about what really happened on that long ago summer's afternoon finally emerges, family ties are tested to the limit.
Who or what is the inspiration behind this book?
Like many of my ideas, this novel began with a single character, this time with a vivid picture of a handsome, dark-haired young man. Immediately, I knew several things about him. I knew he was dangerously sexy, a magnet for women and more than a bit of a rogue. I also knew he was dead. This raised a number of questions. How did he die? Was it suicide, or murder, or merely a tragic accident? What part did his family play in his death? And as I unraveled the answers to these questions, the story gradually emerged.
Who is your biggest supporter?
Oh, always my mum. She's been there for me all through the rejection letters and endless rewrites, the tears and the frustration. Her belief in me and my writing has never wavered, even when my own confidence suffered a knock. I couldn't have done any of this without her!
And who is your biggest critic?
That would have to be me! I'm a total perfectionist when it comes to my writing. Every sentence has to be as smooth as I can make it, every excess word must be cut. That isn't to say I don't take criticism from anyone else. It's just that no one could ever be harder on me than I am on myself.
What are you currently working on?
I'm actually straying into the unknown with my current work in progress and attempting my first young adult novel. Think the grittiness of Melvin Burgess meets the powerful relationships characterized by Cassandra Clare. With dark secrets, a complex love triangle and rampaging hormones, it's proving enormous fun!
Do you have any advice for aspiring authors?
Be prepared to accept constructive criticism and learn from it. Maybe join a critique group, either online or in person, to get feedback on your writing to help you improve your craft. Most importantly, write for yourself and from the heart. Chances are, if it's the kind of novel you would want to read, others will enjoy it too.
What do you feel is your biggest strength?
My tolerant outlook. Perhaps it comes of being a writer, having to put myself in my characters' shoes every single day. The way I see it though, none of us is perfect. We all make mistakes, and most of us have tough decisions to make. We may not necessarily agree with the choices of those around us, but that doesn't give us the right to judge.
And your biggest weakness?
As my family will testify, I'm somewhat of a stick-in-the-mud when it comes to change. I'm very much a creature of habit. I like familiarity, routine. If anything threatens to disrupt the status quo, I dig my heels in deep!
What do you feel sets this book apart from others in the same genre?
The fact that it actually crosses over into two distinct genres. It tackles many of the issues dealt with in women's fiction novels—family, heartbreak, romance—whilst giving readers a mystery to solve. In short, it combines all the elements I myself love in a book.
You know the scenario – you're stuck on an island. What book would you bring with you and why?
For pure escapism, it would have to be one of the Harry Potter series. They're the books I go back to time and time again, particularly when I'm ill or feeling down. It's a comfort thing, I guess. On the other hand, all that solitary sun-bathing would be the ideal opportunity to tackle one of those mammoth books I've never got around to starting. War and Peace, perhaps, or A Suitable Boy. I'm open to recommendations!
What is the most important lesson you have learned from life so far?
Never give up on your dream. The journey may be longer than you hoped, and you'll probably find yourself taking a few wrong turns and unexpected paths along the way, but hard work and determination will get you there in the end.
About Dark is the Sky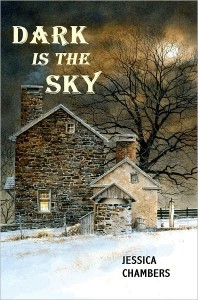 Twelve years earlier, Olivia and Joel Cameron invited the family to spend the weekend at their new country home. Olivia hoped to provide them all with a much-needed escape from their anxiety over the recession crippling the nation; instead, the visit ended in tragedy when Scott, Joel's wild and outrageously sexy youngest brother, was found dead. The repercussions tore the family apart.
Now, Olivia's sister Violet has persuaded her to host a reunion. She claims it's time they finally put the past behind them and laid their ghosts to rest. However, some wounds run too deep to heal, and some secrets are too destructive to remain hidden. Still grieving for the man she loved, Violet is determined to uncover the truth behind his death—a truth she believes lies within her own family.
As the web of deceit and hostility begins to unravel, family ties are tested to the limit, and no one will emerge unscathed.