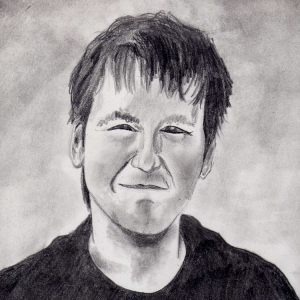 About David S. Grant
David S. Grant is the author of ten books including Corporate Porn, Bleach|Blackout, Hollywood Ending, andRock Stars.  His latest novel, Blood: The New Red, is now available.  David lives and writes his weekly rock, travel, and NBA columns from New York City.  For more information go tohttp://www.davidsgrant.com Twitter: @david_s_grant
Why Read Fiction
It's a fair question; it's not a dirty little secret that books of literary fiction are a dying breed. With the exception of "airport bookstore" fiction which still sells well, a lot of people have ditched the paperback for their iPad (also see: iPhone, any tablets, any smart phones), and not to read eBooks, but rather watch a TV show, or movie. Oh, and by the way, I do the same. I blame HBO. Ever since The Sopranos, television has turned out a murderer's row of watchable television. Mad Men, The Wire, and Breaking Bad, I mean really? These shows are better than most movies and the reason is simple: they are character driven shows and the characters (despite being often dark) are somewhat relatable. HOWEVER, today I bring five reasons you should continue to read fiction (in addition to watching the shows listed above. I'm not going to ask anyone to ignore Don Draper.)
1. You want relatable characters: YOU GOT IT!
The beauty of books is that you decipher the prose as it is read. The author points you in a general direction, but it's your world inside as the story unfolds in your head. If you can't create a relatable character in your own head, you may have other issues you should address.
2. A Novel Idea
The definition of "novel" is a new idea. Fiction has few boundaries which lends to "outside" of the box situations and scenarios. This provides an escape, and also allows your mind to wander and create new ideas of its own.
3. Imagine all the Creativity
You are converting a tale into a movie inside your head. No iPad required and no one can see what you are creating. Every book is translated uniquely when read. It is the beauty of a well written tale.
4. Inspiration
Good books inspire good things. Whether it's to take on your own adventure, appreciate the little details in life, or write yourself, it's all good.
5. The Experience
Few experiences equal curling up on the couch as you read your favorite author (even if they are an "airport bookstore" author.) I suggest 1-2 bottles of red wine to compliment the experience.
About Blood: The New Red
Blood: The New Red begins at an after party where Mickey, and ex-adult movie star turned supermodel, is aligning himself with one of the top Designers of Seventh Avenue. While trying to land a job on the runway Mickey is thrown into the center of a scene where sex is often the motivation, the wine is served by year, and cocaine is back in full force. Juanita, Mickey's girlfriend is having difficulties staying sober, fully clothed, and off of her famous boyfriend.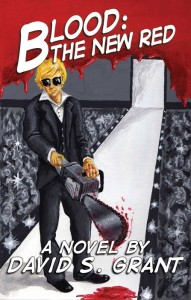 Mickey goes to work for Fashion icon Paul Johnson, one of the two top Designers in NYC. The other is Sandy Johnson, another Designer who will stop at nothing including murder to guarantee victory. A runway exhibition has been scheduled for the two to compete in and find out who truly is the best Johnson. Mickey will be Paul's top model, and Sandy has found a homeless person nicknamed Kung Fu Master to show his line.
In addition to getting his new line in place, Paul Johnson is also buying chain saws, the louder the better, to put the special in this special event.
Did you know that you can't be sentenced to prison if actively seeking help at a mental facility? Paul Johnson knows this.
Somewhere between the girls, counting Vicodin pills, and show preparation Mickey has grown a conscience and no longer likes what he sees. He believes (and his psychiatrist agrees) that he has the power to change what's happening around him.