Title: Alice Parker's Metamorphosis
Author: Nicola Palmer
Release date: March 7, 2012
Publisher: Kallisto
Pages: 152
Source: Free download for Kindle
About the Book
Thirteen-year-old Alice Parker knows something isn't right; mysterious aches and pains, a craving for sugar that's out of control. Suddenly she is top of the class in every subject.
Baffled by what is happening to her and feeling at odds with the world, Alice can't take much more. Only when she collapses and experiences a life-changing transformation does she discover why she is different.
But this new, incredible identity brings its own challenges and Alice isn't convinced she can rise to them. She just wants to be normal!
The fact is she's anything but…
My Review
They always say don't judge a book by its cover, and I usually don't. But, part of the reason I downloaded this book was because I absolutely loved the cover.  I wish I could say the same for the book.
There were parts of the book that I really enjoyed – reading about the coven at the school…what teen hasn't had to deal with people like this at some point and time in their life.  That I could totally relate to.  I thought that the story itself was interesting as well.  Finwips and Sinwips, a great new twist!  But, here is where I struggled.
Character development.  I felt like the characters were just thrown together and weren't developed very well.  The story felt the same way.  At times it was very dry and I was tempted to skip pages as there wasn't anything very exciting going on.  Even when Alice gets to go with Thomas to meet Imogen and the other Finwips I had to stifle a yawn.  The description of the wings was great – as well as the way they dressed.  But other than that I was pretty bored throughout.
**Spoiler**
My biggest issue with the whole book?  The fact that the grandfather, who was a Finwip himself, would keep that information from his son.  Thankfully Thomas was near Alice as she started to display signs that she was one too.  I just didn't buy the whole, "He was embarrassed of me as a child so I wanted to spare him once more", excuse that the Grandfather gave the kids.  You would tell your child, especially when Thomas 'gained his wings'.  I just didn't buy it…at all.
So, all in all, not one of my favorites.  Not terrible, but not one I would recommend.  Did you read it? What did you think?  Did I miss something?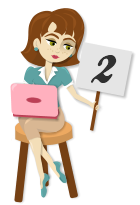 and 1/2