About Douglas W. Jacobson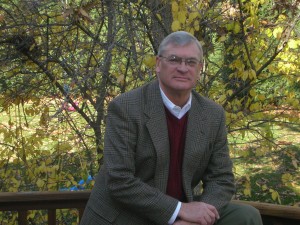 Douglas W. Jacobson is an engineer, business owner and World War Two history enthusiast. Doug has traveled extensively in Europe researching stories of the courage of common people caught up in extraordinary circumstances. His debut novel, Night of Flames: A Novel of World War Two was published in 2007 by McBooks Press, and was released in paperback in 2008. Night of Flames won the "2007 Outstanding Achievement Award" from the Wisconsin Library association. Doug writes a monthly column on Poland's contribution during WW2, has published articles on Belgium's WW2 escape organization, the Comet Line and other European resistance organizations. Doug's second historical novel, The Katyn Order,which was released on May, 2011, focuses on one of history's most notorious war crimes, the Katyn massacre.
You can visit his website at www.douglaswjacobson.com.
My Review
I have to admit that I am far from an expert when it comes to historical fiction that has to do with the military in any way.  I never used to be a fan of historical fiction, or that is what I thought, but thankfully I came across a book years ago that changed my mind.  I have to admit – I had no idea what the Katyn Order was.  I am only minimally familiar with WWII so this was all new to me.  And what a way to assimilate myself into this type of book.
This is a no holds barred, edge of your seat book that I couldn't put down.  If you like action and want to learn something along the way, this is certainly a book you should give a try.  Whether the historical aspects are true to form I can't say.  But the book seemed completely believable and I really enjoyed it!
About The Katyn Order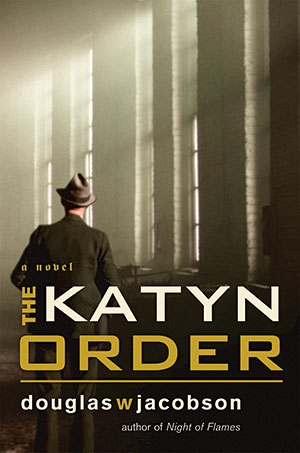 The German War Machine is in retreat as the Russians advance. In Warsaw, Resistance fighters rise up against their Nazi occupiers, but the Germans retaliate, ruthlessly leveling the city. American Adam Nowak has been dropped into Poland by British intelligence as an assassin and Resistance fighter. During the Warsaw Rising he meets Natalia, a covert operative who has lost everything—just as he has. Amid the Allied power struggle left by Germany's defeat, Adam and Natalia join in a desperate hunt for the 1940 Soviet order authorizing the murders of 20,000 Polish army officers and civilians. If they can find the Katyn Order before the Russians do, they just might change the fate of Poland.
Watch the Trailer!